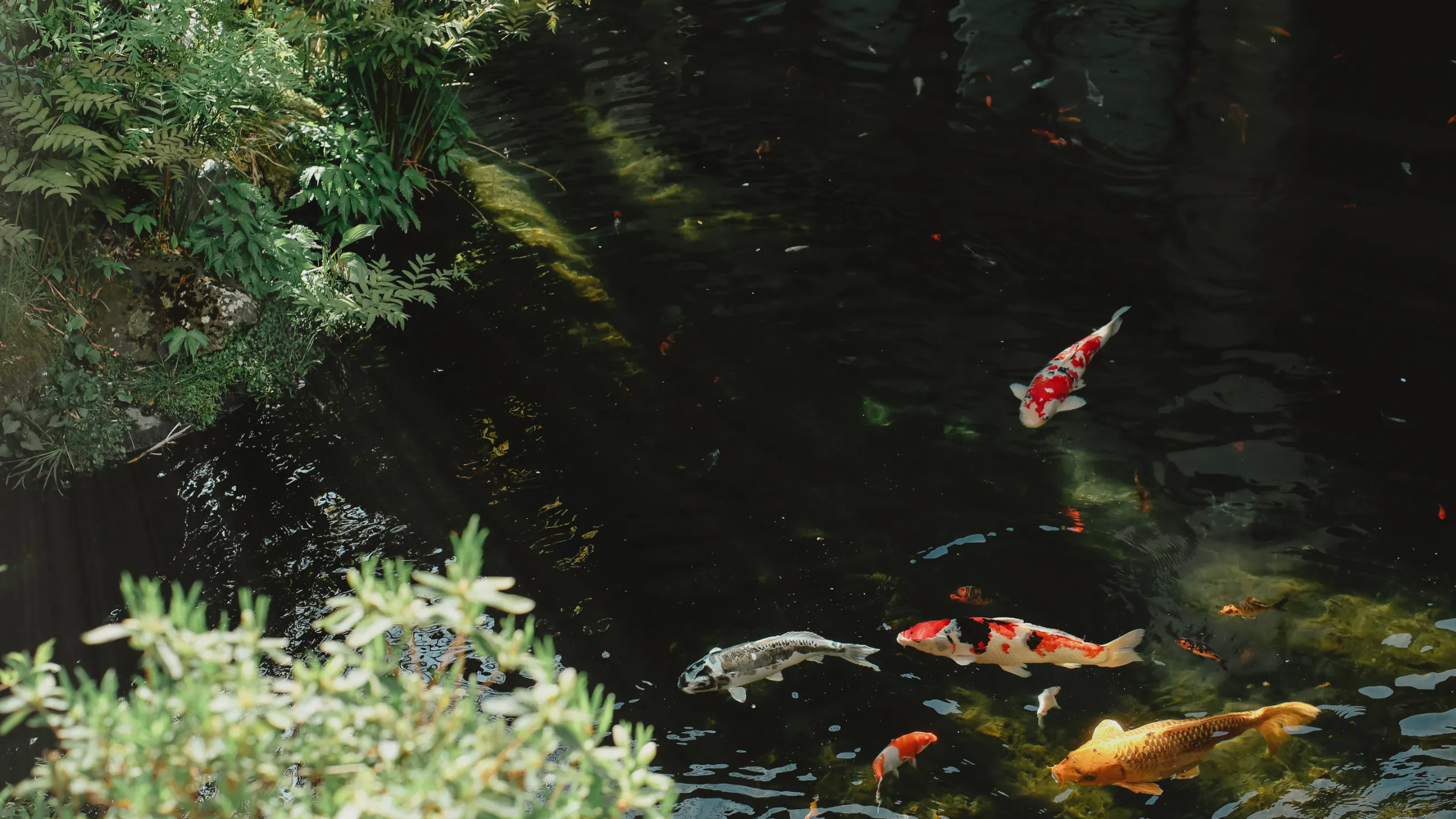 Facilities
Scroll
Facilities
Relax, make your self at home

Located on a higher ground surrounded by a beautiful nature, you can enjoy the full landscape of Onogawa onsen and the mountain range.
Sunlight shines through the large windows, this place is filled with rich natural essence of each season.
Onsen, meals and our homely hospitality make you relax and feel at home.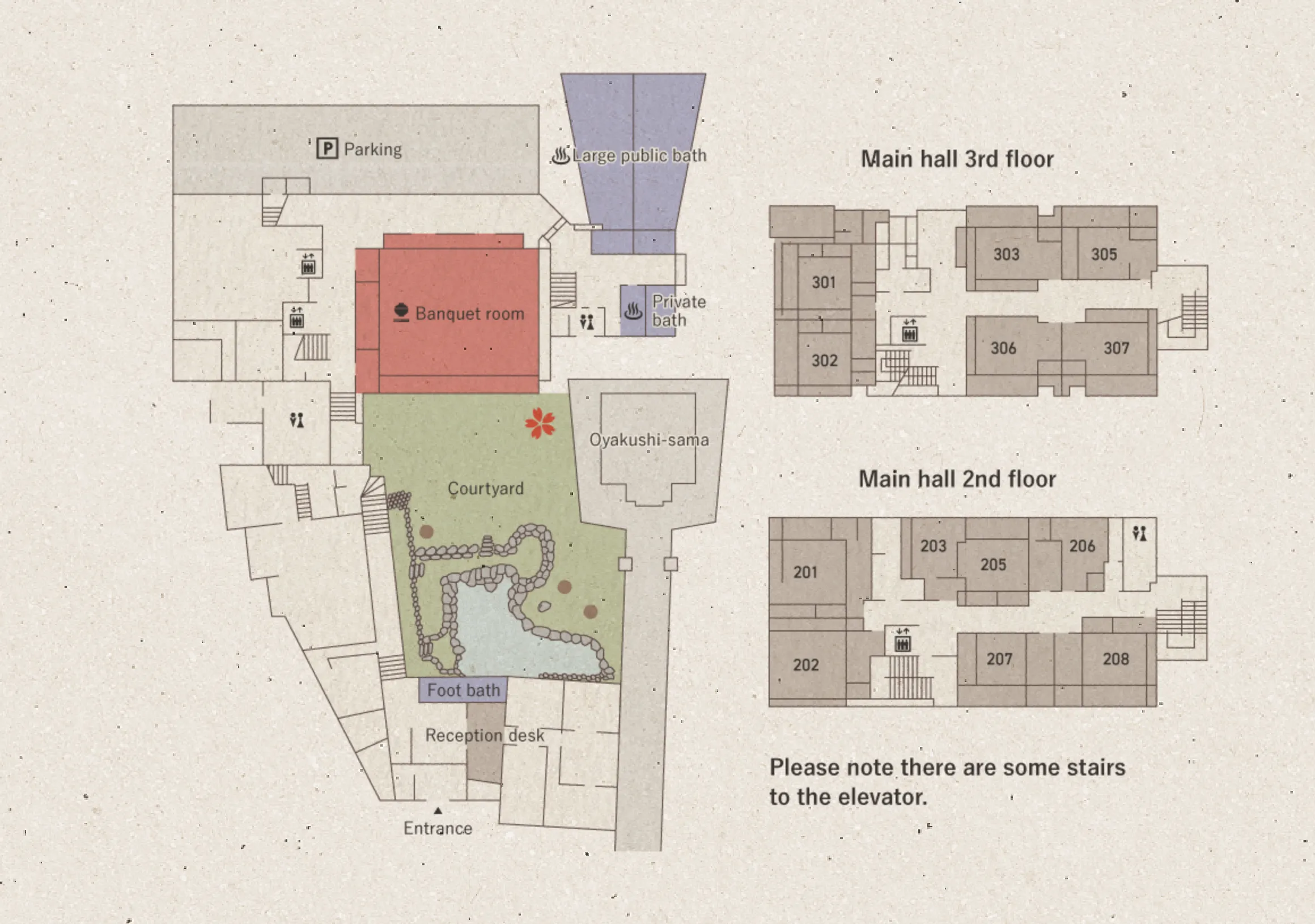 Courtyard
Made in Taisho era(1912-1926), our court yard shows the aspects of mother nature in Yonezawa throughout the year.
Full bloom of cherry blossoms in spring, bllilliant hydrangea in rainy season, calm snowy landscape in winter. You can enjoy the view of courtyard from the entrance, corridor, and banquet room. With the lighting up, the night view is also outstanding.
Cherry blossom

Pond

Foot bath
Entrance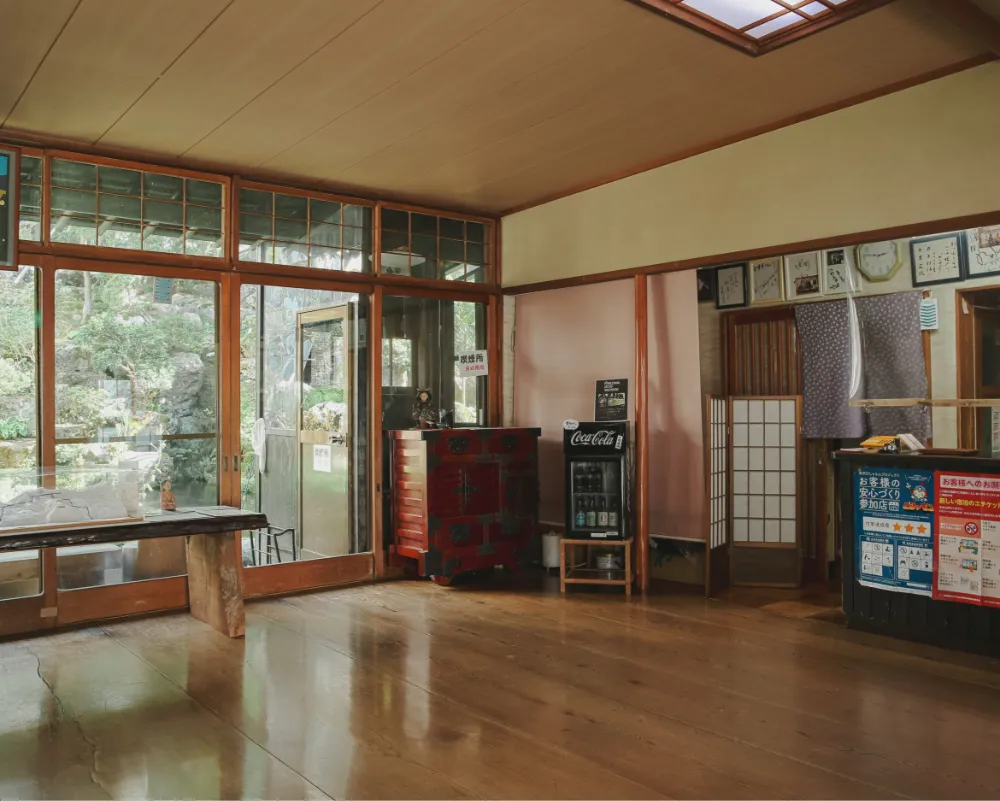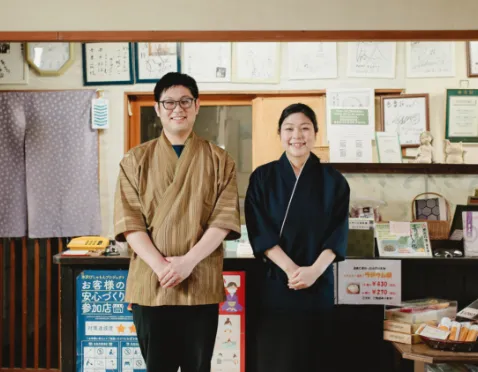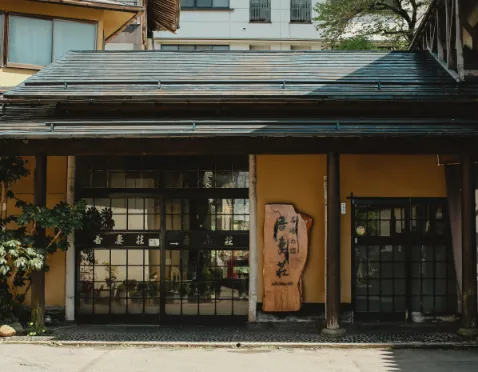 We welcome our guests at a quaint entrance that we take a very good care of every day. Feel free to use ashiyu placed in a court yard.
At our gift shop, we have Japanese sweets, Onogawa mist(facial toner) local vegetable pickles and others that are suitable for souvenirs. There are some cold soft drinks and local beers to refresh yourself after bath. You can also enjoy taking a walk around Onogawa town in Yukata, which we lend for ¥500.
Yukata selection

Cold drinks

Souvenirs
Relaxation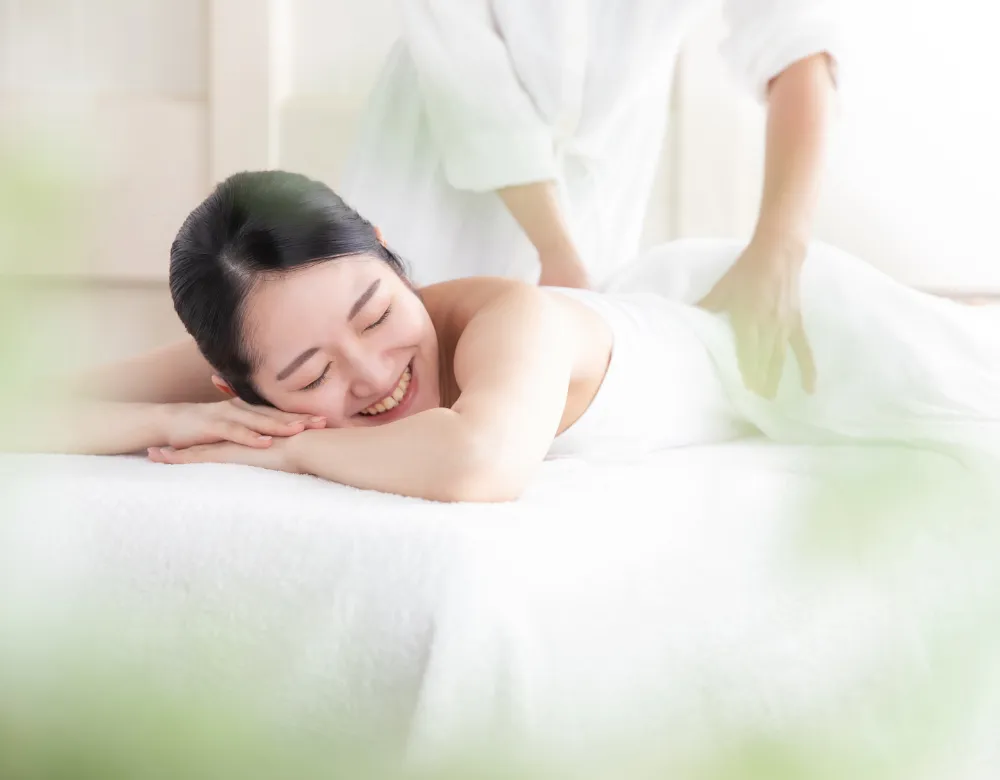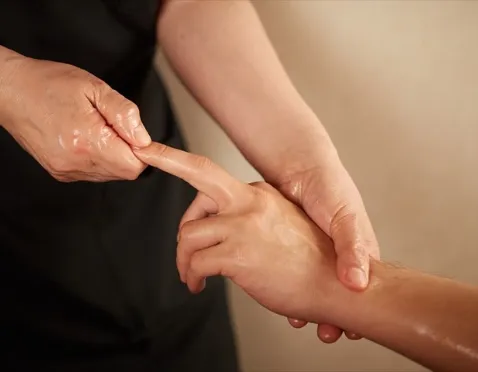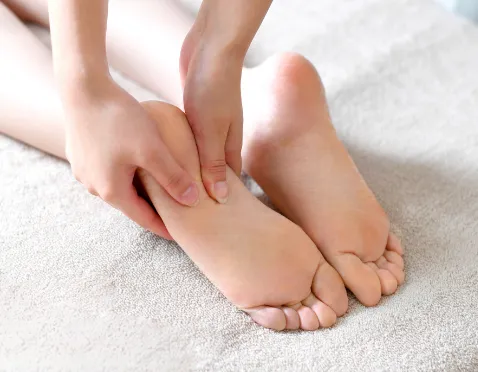 Body massage is available at your room
check in - 10:00 pm
need a reservation
contact us for the price and detail
Banquet room
Mainly for breakfast and dinner with a beautiful view of the courtyard. It can also be used for a banquet or a lecture.
Free Coffee Service
(15:00〜21:00 7:00〜9:00)

Breakfast and dinner room

Banquet room