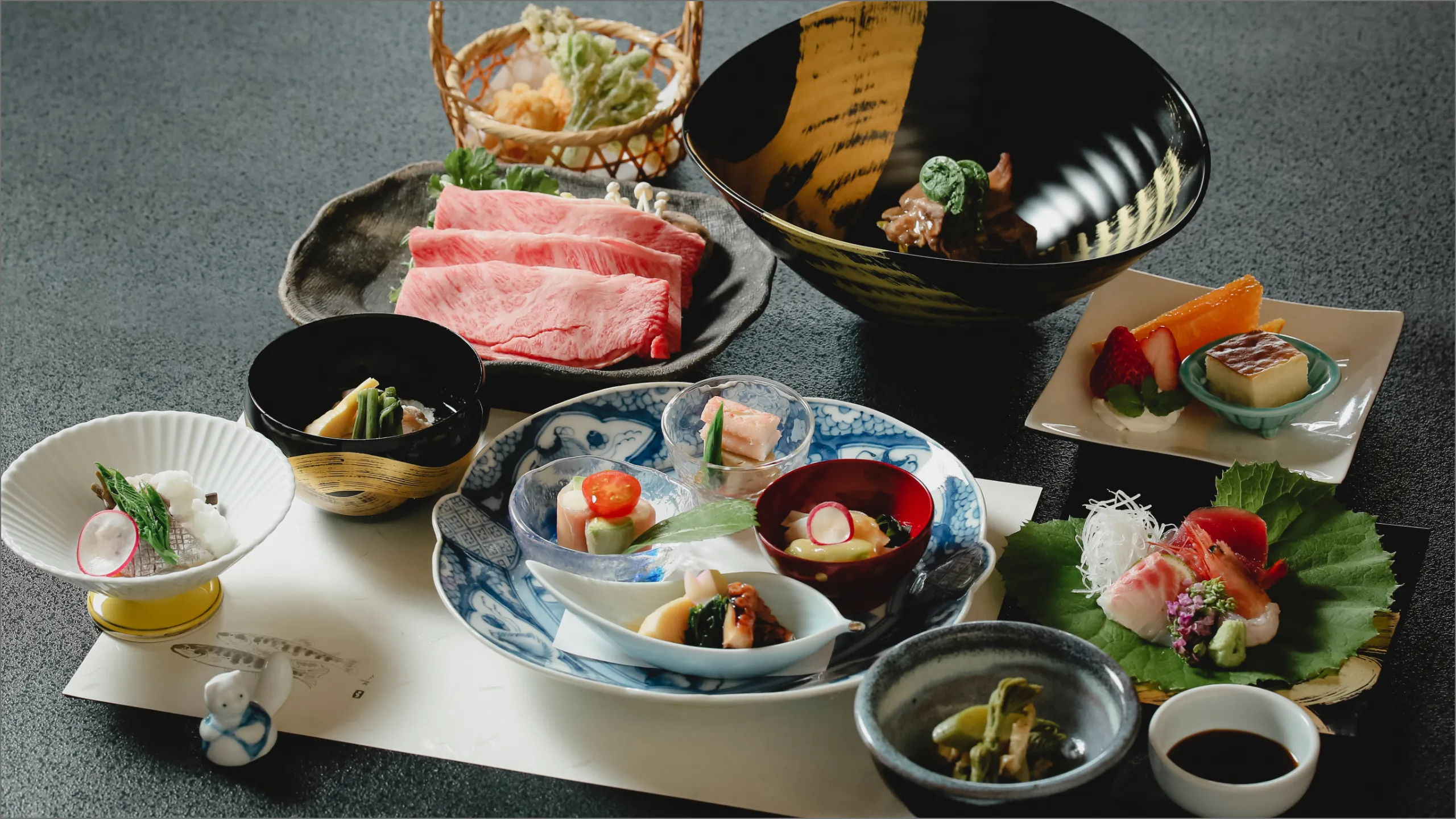 cuisine
Scroll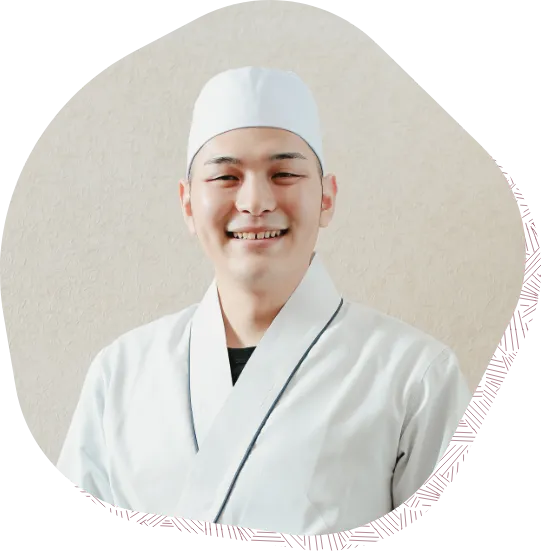 Yonezawa is located in a South of Yamagata. its severe but abundant nature brings us full of exceptional harvest which we offer through variety of seasonal recipes to the table.
We are committed to satisfy our guests with our regional and authentic full-flavored dish throughout the year.
The art of the cuisine
Fulfill Yourself with The Real Taste of Yonezawa

Yonezawa-beef is known as one of the top three kuroge-wagyu, along with Omi-beef and Matusuzaka-beef.
A fine marble beef has superior tenderness that melts smoothly in your mouth and leaves exquisite delicate flavor.
To bring out the full flavor of this high-quality meat, we serve the dish in the style of steak, sukiyaki or shabu-shabu.
For the guest who would like to enjoy the premier meat thoroughly, we highly recommend sukiyaki-plan which will be served with slices of chuck eye roll, loin and round.
shabu-shabu

山形牛 すき焼き
※米沢牛にアップグレード可能

Premium A5 wagyu steak
Our cuisine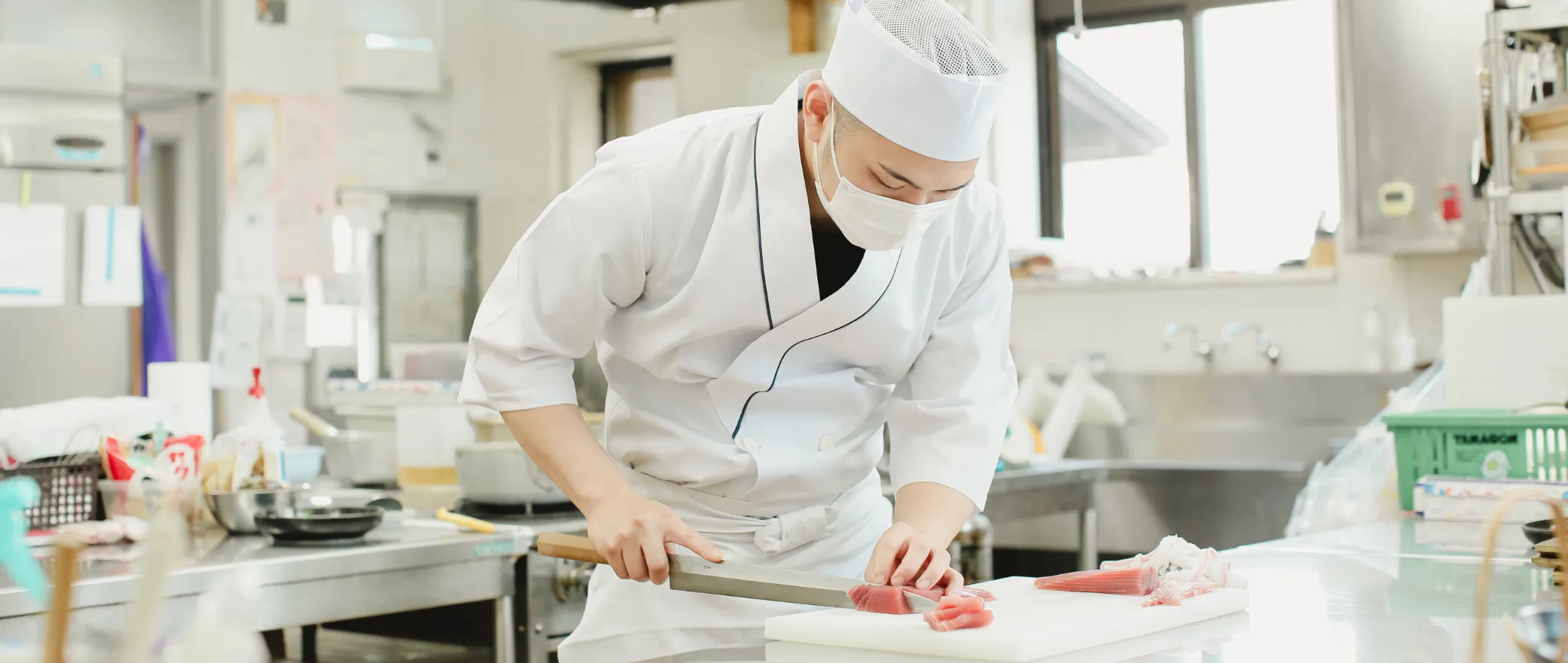 The art of the cuisine
In every season, with full of color and flavor, the chef's delightful cooking presents the harvest and natural blessings of Yonezawa.
*the menu may change according to the market status.
Steamed eggplants with Yonezawa-beef in thick sauce

The seasonal side-dish:
 ・simmered iitako and bamboo sprout
 ・Prosciutto crudo with cream cheese
 ・crab meat with sumiso (vinegar miso)
 ・kanimiso-tofu (tofu with crab butter)

Fresh sashimi
(Tuna, sweet-shrimp, red snapper )
Regional cuisine
Traditional Yonezawa Dish
Carp is highly nutritious food that was introduced by Uesugi Yozan and has been aquacultured in Yonezawa since then. Hiyashiiru, a cold broth along with the in season vegetables is really delicious with mild flavor. It is a perfect match with Jizake (local-sake) or a wine .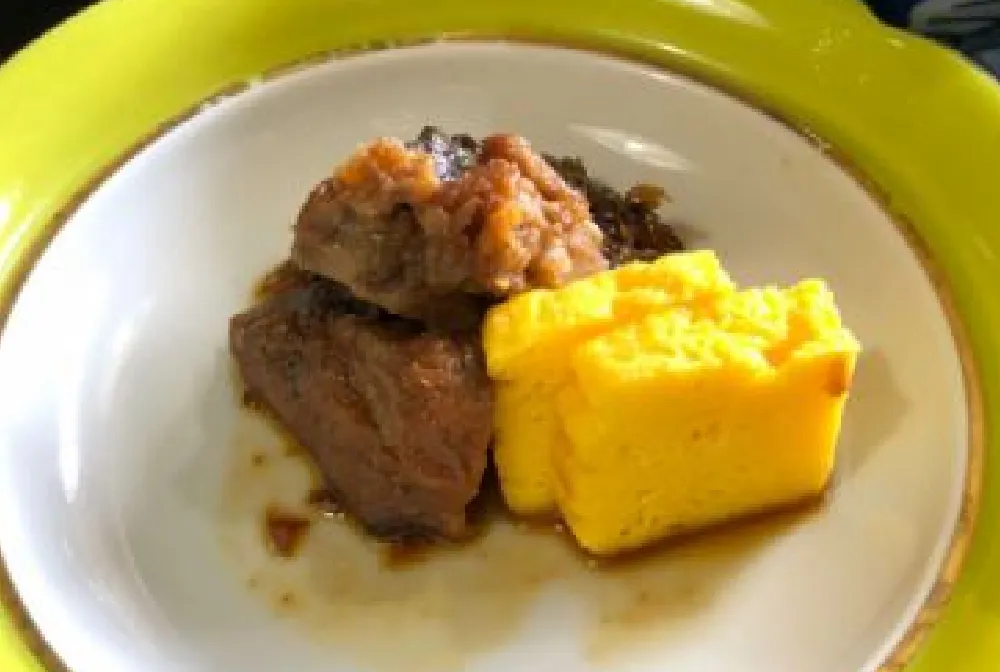 ・Deep simmered Yonezawa-carp

It has been the dish for celebrational occasions.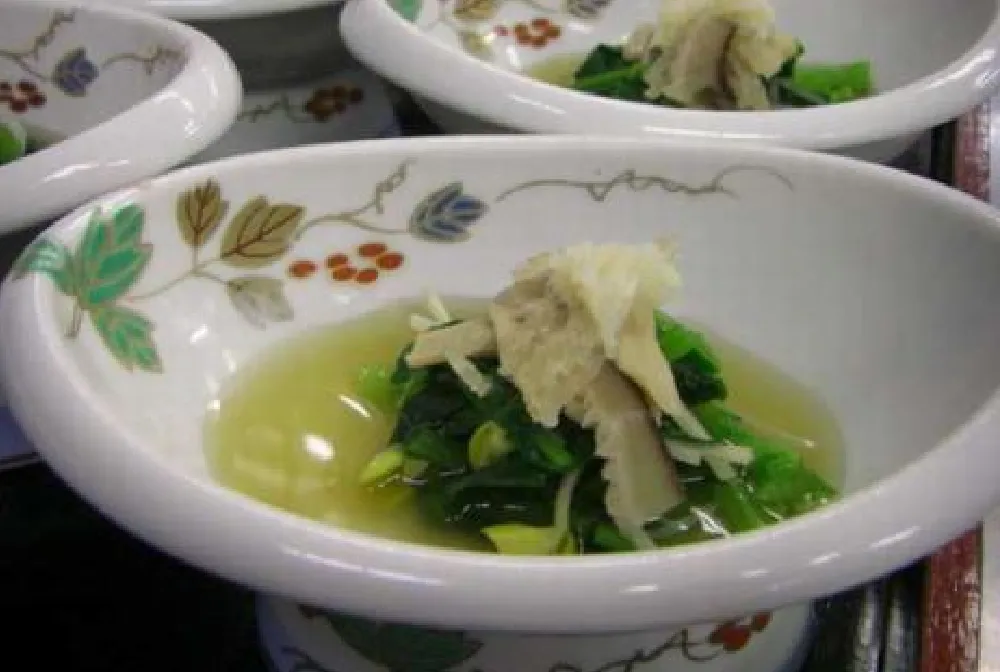 ・Hiyashiru
Seasonal vegetables from Yonezawa, uchimame(beans), kukitachi(local vegetable), shimi-konnyaku(dried konnyaku) with broth.
Seasonal dish
Full of Fresh Flavor

Yonezawa is full of fresh, seasonal taste of sansai (edible wild plant), vegetable, mushroom and fruit.
We cook it simple to enhance the original flavor. Enjoy the healthy cuisine with the spectacular view from our ryokan.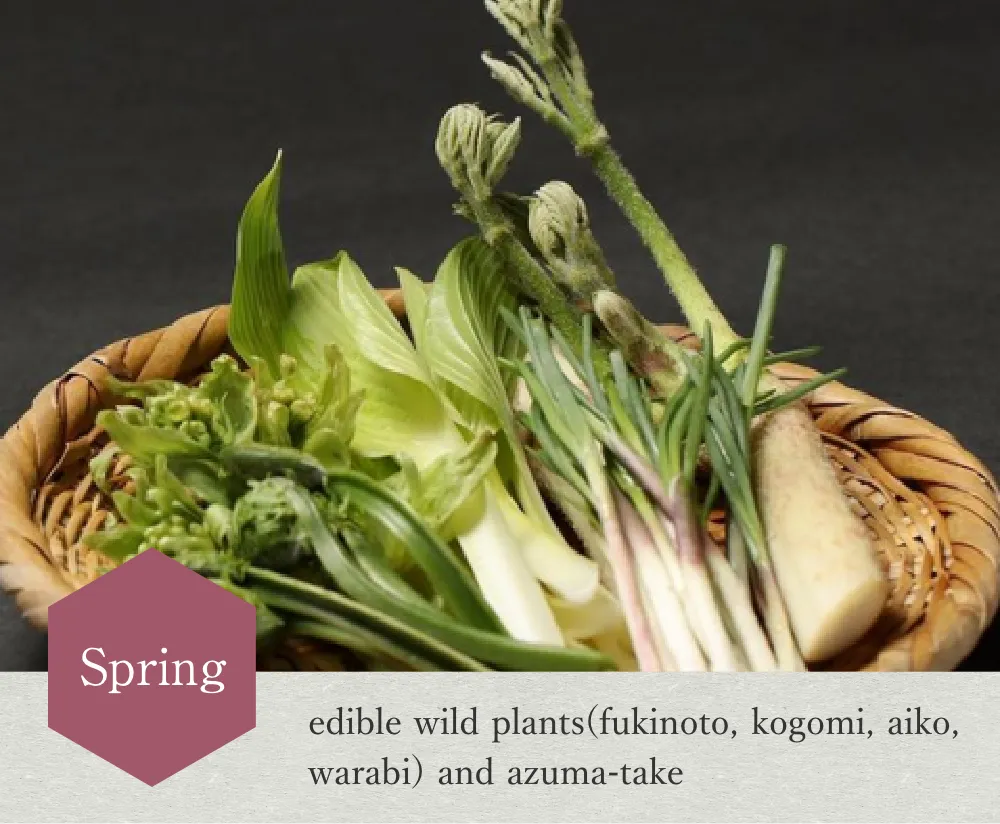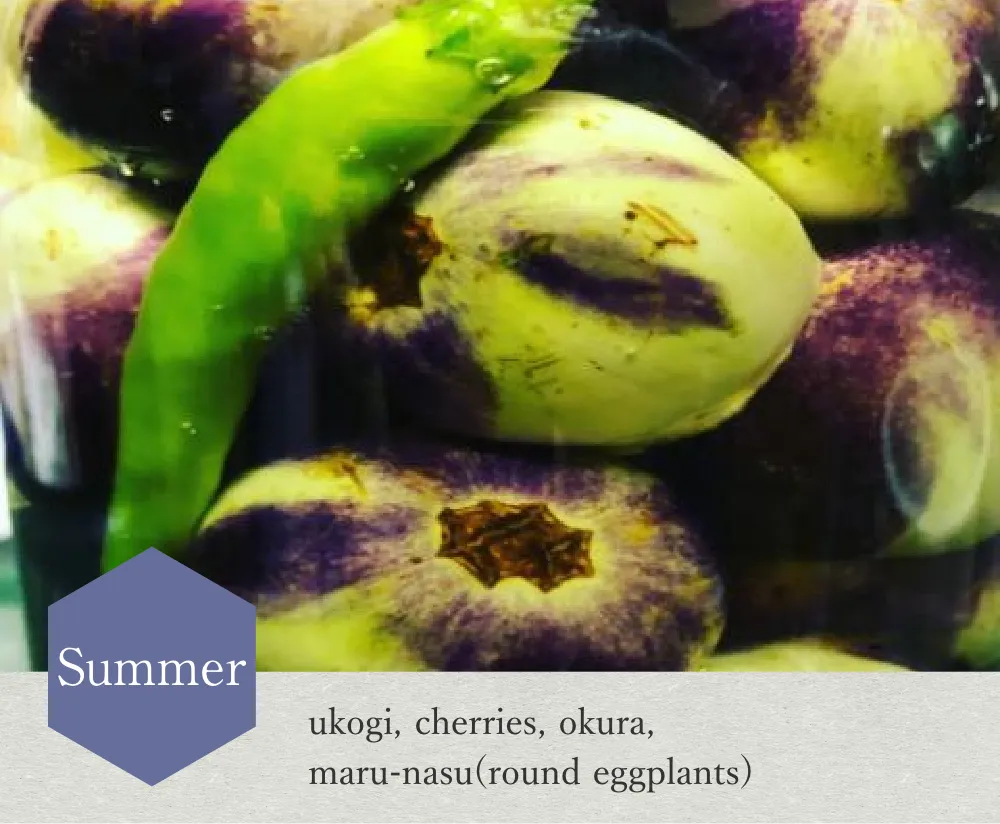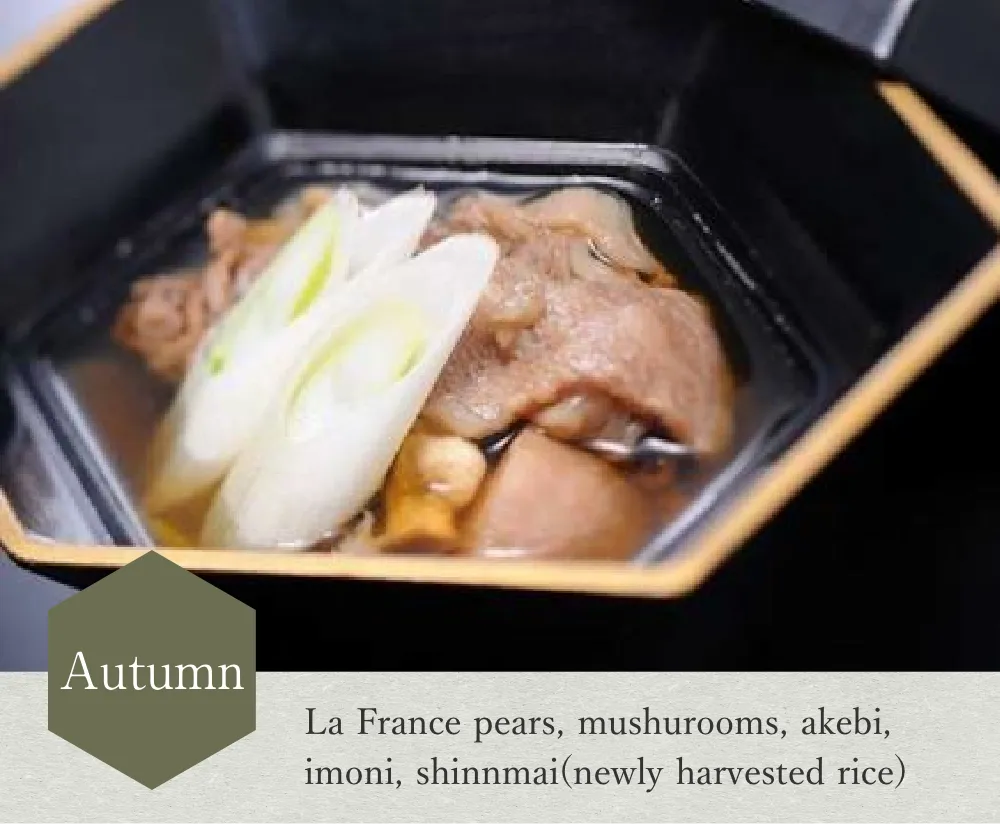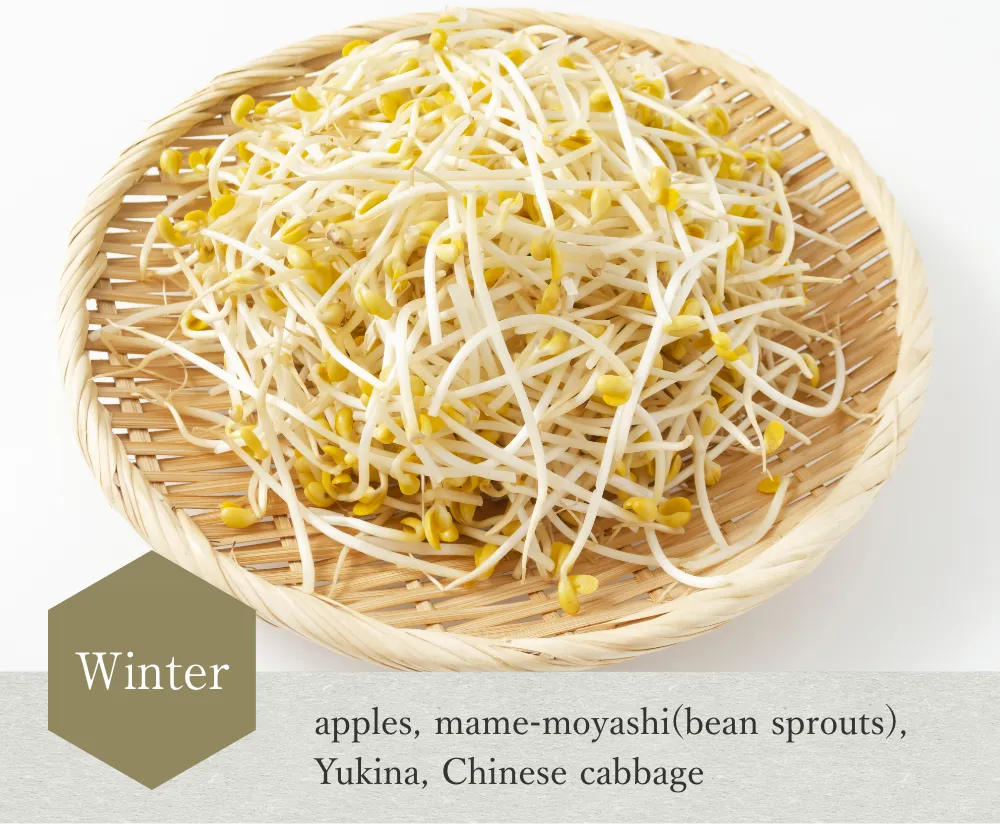 Jizake (locally brewed sake) Tasting Set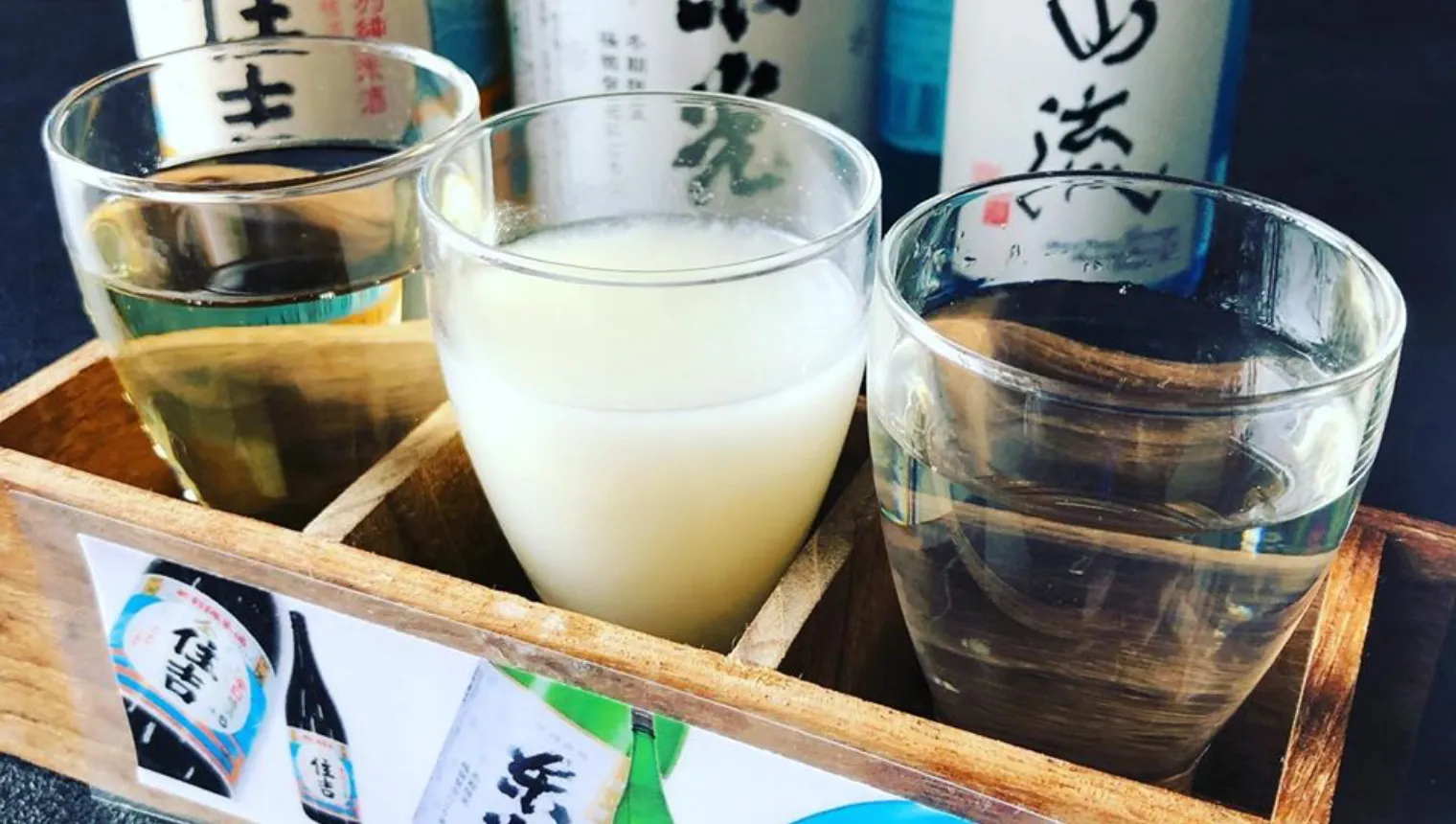 Yamagata is well known as Sakadokoro, a region where you can find many traditional brewers. There are about 49 sake brewers making high-quality sake, under the natural features, including the climate and unique culture of Yamagata.
we have stock of sake, mainly from the local breweries. With our local sake Comparison Set,.
Both sake-lovers and sake beginners will be delighted to enjoy this three different taste of sake (about 270ml in total) with a seasonal arrangement.
Breakfast
The brand-new day starts with a fine breakfast

Our breakfast menu starts with rice, blend of tsuyahime and koshihikari delivered by our local rice farmer. There are onsen-tamago (hot spring egg) , tofu and fresh vegetables.
Excellent retreat, good night sleep, and delicious breakfast with full nutrition, will award you with a fresh start of a great day.
rice

takahata-natto

hot spring egg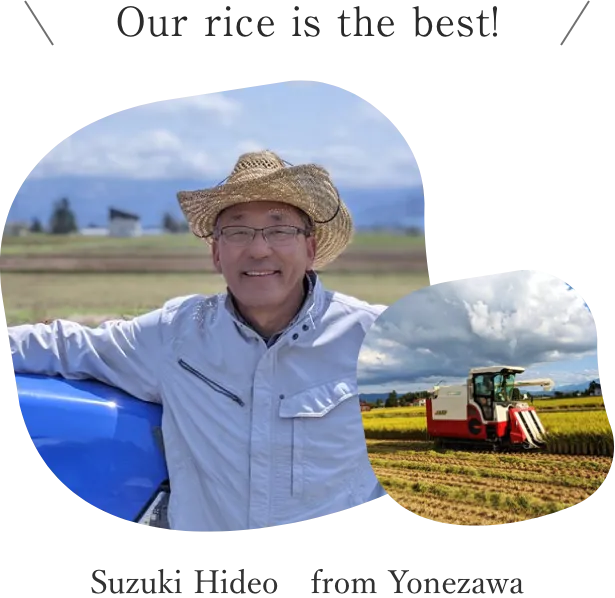 I start my day at my rice field saying "Good morning, how's everything?"
Growing rice is similar to raising a child.
I'm really happy when I hear that the guests at Azuma-so enjoyed and praised the quality of rice.
I will give my full attention and devote to raise the most delicious rice.